Guide Georgia Hasioti
Guided tour of Delphi
---
If you plan to visit the unique area of Delphi, then the tourist guide Georgia Hasiotis is waiting for you to learn everything you need to know about one of the most impressive areas of Greece.
A visit to Delphi will impress you. But surely a guided tour of the guides will travel to you and will tell you everything about Delphi.
---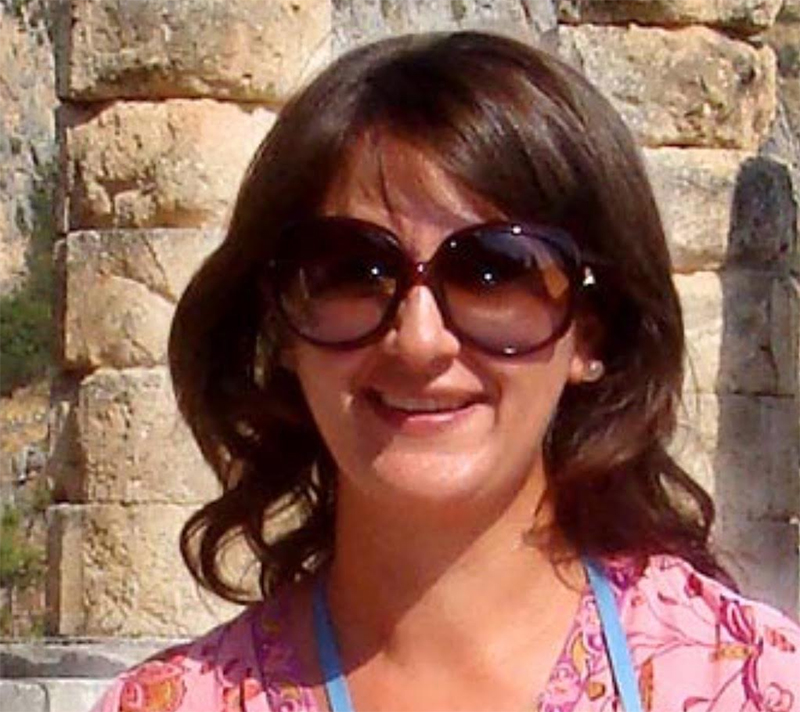 Σύντομα Βιογραφικό Ξεναγού
My name is Georgia Hasioti, I'm licensed guide in Delphi and I'll be happy to let you know about the history of my native town, Delphi or help you to organize your visit in the area. I was born in Delphi in 1981 and I graduated from the Guide's School of Athens in 2006. Since then I work as a tour guide, mainly in Delphi, but also in the area around Delphi.
Besides, I'm licensed to guide in:

Greek

English

French

Japanese

Italian
Tour guide
---
My basic principle is that guided tours are based on visitors' interests and their length of stay in the area.
Guided tours of clubs, schools, groups, as well as individuals and families wanting to learn the diapers for Delphi are of course organized.
Get ready to experience a unique tour of Delphi that will be memorable.
---
I will be more than glad to share any information or discuss with you about your visit in Delphi Greece.
You may call, SMS me on: 0030 6944-943511 or e-mail me at: hasioti1@otenet.gr